Bio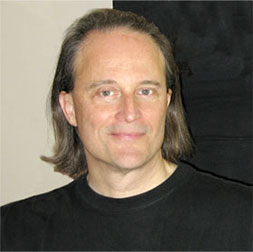 Martin Herman is a composer whose acoustic and electronic works have been performed throughout the United States, Europe and Japan.
He is the Artistic Director of Bentstrings Productions, which supports the creation and production of new media and sound art works.
He was Co-Founder and Artistic Director of Downtown Opera, which commissioned and performed new experimental short operas in Long Beach and the Czech Republic between 2000-2002.
He currently directs the BCCM Laptop Ensemble, and has collaborated on sculpture/sound installations as sound designer and programmer "Arquitectura Sonora" with sculptor Mayte Alonso in 2008 and 2006.
More recently he has worked as composer and music director with the theatre director, Byungkoo Ahn, on "Voyage", a theatre piece for singers, actors, live instrumentalists and laptop ensemble that was premiered at the 2013 Spoleto Festival de Due Monde as part of LaMaMa Spoleto Open.
He teaches electronic music classes in synthesis, computers and sound, musical interactivity at the Bob Cole Conservatory at California State University in Long Beach, California.
He has received fellowships, residencies, grants and commissions from the Valparaiso Foundation, the Sanskriti Foundation, the American Music Center, the Banff Center for the Arts, the Camargo Foundation, Meet the Composer, Trust for Mutual Understanding, National Endowment for the Arts, the California E.A.R. Unit, Long Beach Symphony, and Berkeley Contemporary Opera.
He received his education at Duke University, University of Pennsylvania, U. C. Berkeley, and Stanford University. He was also a Fulbright Grantee in France where he worked at the studios of Boulez (IRCAM) and Xenakis (CeMAMu).